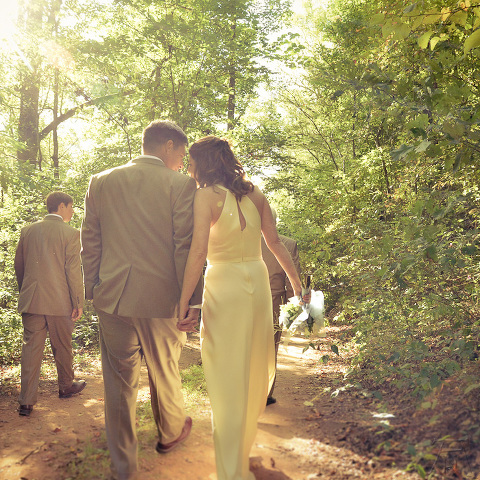 What kind of packages do you offer?
Gold, Silver, Platinum or Gold Plated?  I'm not sure what those other photographers mean by all that.  So I offer the package called "Exactly What I Want"  (Prices Vary).
Contact me to custom tailor the service you desire.  Plus, have you checked out my PRICES page?
Do we get the negatives?
Yes. Because as far as I'm concerned the only person you need to get married to is your spouse – certainly not to your photographer for a lifelong relationship of extortion! My business model is built on the art, not on making a profit by holding your images and charging excessive amounts for prints. You get all the images as high resolution JPEG files. These are the digital equivalent of your negatives, the same exact files I use to print from and create large wedding albums and huge poster-size wall prints.
Is tax included?
Yes. My rates are your out-the-door price. No hidden fees or costs.
Where are you located?
Somewhere in the San Juan Islands of  Washington, on a sailboat.  Which sounds remote, but my passport and camera bag is waiting by the door.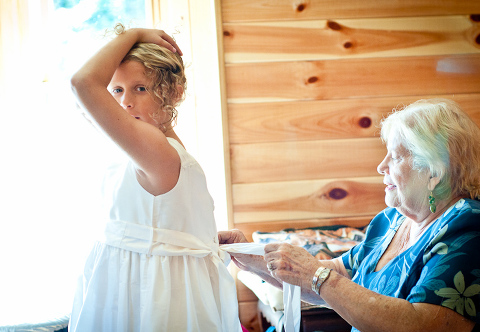 Do you charge travel fees?
All travel expenses are included for weddings within the PNW.   Travel discounts are available for anywhere close to the Equator  and certain cities such as Atlanta, Salt Lake City, Tampa, and Asheville, (because we like visiting family there.)  So just ask me, I charge on a case-by-case basis depending on flight expenses.
Do you photograph destination weddings?
Absolutely!  I live for traveling. Contact me with the specifics of your wedding and what you'll need, and I'll give you a quote.  I've photographed the beautiful from 60 feet below sea level to 21,000 ft above it!
What if you can't make it?
I guarantee that if for some reason I am unable to attend your wedding (a possibility that I do EVERYTHING in my power to prevent against), I will arrange for another pro to replace me. I am fortunate to have a cadre of very talented pro photographer peers and we have all agreed to do this for each other.
How long after the wedding can I expect to receive my photos?
Delivery times can vary depending on the time of year, but 4 weeks is the standard. Of course, I always do my best to deliver your photos to you as soon as possible.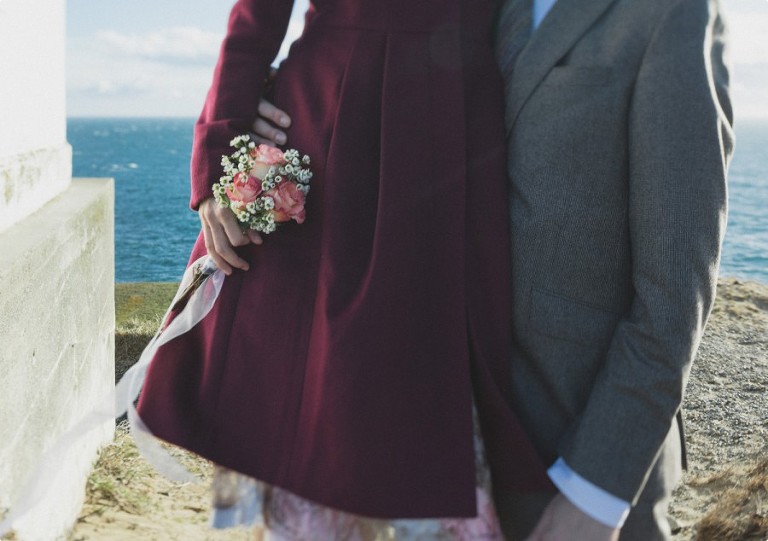 Do you offer albums? What kind?
I am committed to providing you with the full experience of exceptional wedding photography, which is why I've chosen a solution for displaying your wedding story that is timeless, classy, hip, and elegant. My favorite maker of fine albums is Finao.  My particular favorite is the Finao ONE album, it has endless cover design options to cater to any taste..  I also like the companies Photo Book Press , Graphistudio, and KISS and Asuka Book. I will custom design your entire wedding album for you using almost your full set of proofs.   Prices start at $100 for lay-flat parent albums and $400 for amazing huge lay-flat albums. You may make changes to your album, adding or removing pages or swapping out images until its perfect. If you prefer a more traditional album with mattes, let me know – I can accommodate.

How do we book you?
A non-refundable 50% retainer fee is required at the time of booking to secure your date and will be applied toward your balance.  If you are ready to book and would like to discuss the dates, please contact me via the contact page or at 404.819.5455.  I can accept all forms of credit cards via Paypal.  You may also pay by check, payable to Adam Nash, if you prefer,  Your final deposit is due the wedding day.
Do you back up your images?
Yes, protecting every precious image is always my top priority.  Weddings cannot be redone and all shots must be backed up as quickly as possible. Before we leave, all memory cards are backed up onto a laptop and then no memory card is ever used twice in a day.  When I get home, they are backed up again online to some underground apocalpyse-proof server.  So even if my boat goes up in flames, I've got you covered.
Do you carry backup equipment?
Yes. Cameras are machines, and they can and will fail. I understand this and make it a policy to carry multiple backups. I've got backups for my backups!  Murphy's Law doesn't have a chance on your wedding day.
How many megapixels is your camera?
Megapixels Shmegapixels. I use top-of-the-line professional-grade stuff and shoot on the highest-resolution settings, which means that all of the files I produce have more megapixels than you'll ever need, unless of course you're planning on showing your images off on a highway billboard, in which case there may be some slight pixilation.  (By the way, I shoot film too upon request.  I grew up with a Hasselblad around my neck.)
Do you shoot black and white and color?
Most weddings I shoot 100% digital, I shoot everything in color and transfer images to black and white in post-production. This gives me enormous creative freedom, because any image you like in color can be transferred to black and white and vice versa (I archive all the original files, so I'll always have your color files available, even if we give you an image in B+W).  Weddings on film are available upon request.
Who has the rights to the images?
You have the rights to the images and Adam Nash Photography maintains the rights to use the images for promotional purposes.
How do you print digital images? Are the prints actual photographic, archival prints?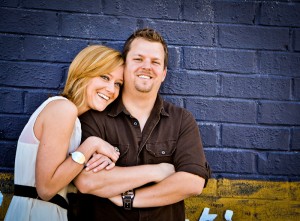 All images are printed at a professional lab using state-of-the-art printing technology. The final print is a true silver halide photographic print, no different than a print from film, and is therefore archival. Certainly not an inkjet printer of any kind, which would absolutely fade over time.
Do you photograph formal or group shots?
Unless you request otherwise, I will do a short and sweet family portrait session to ensure that you have a beautiful record of all the family gathered together on your wedding day. I work quickly and get it done fast. You may wish to designate someone to gather people, so that nobody has to go chasing down Uncle Andy or Aunt Linda. I'm not the sort of photographer who will spend 45 minutes arranging your fingers to lay just right on your grooms hand. I make sure it looks good, but I do it fast enough so that the smiles still look genuine. I can work with or without a list of must-have group shots, it's up to you, but I'd love you to specify anything special that you want.
I will also make sure to do a portrait session with the bridal party, but as always my goal is to be as creative as possible and make it fun. It's your party before it's my photo session. It's my specialty to capitalize on the available backdrop, setting and light to create the most awesome group portraits possible. I know I'm doing my job well when your bridal party is laughing a lot and talking about what a good time they're having. The more laughter, the more genuine smiles, the more natural the expressions, the better the images. Stuffy, excessively formal and lifeless portraits are strictly against Adam Nash Photography policy.
Finally, even if it's only for ten minutes, I want to be sure to capture some creative portraits of you and your newly minted partner for life. One or two formal ones for the fireplace mantle, and then it's all about creating the space for you to enjoy each other and let go, which is how the priceless shots are made.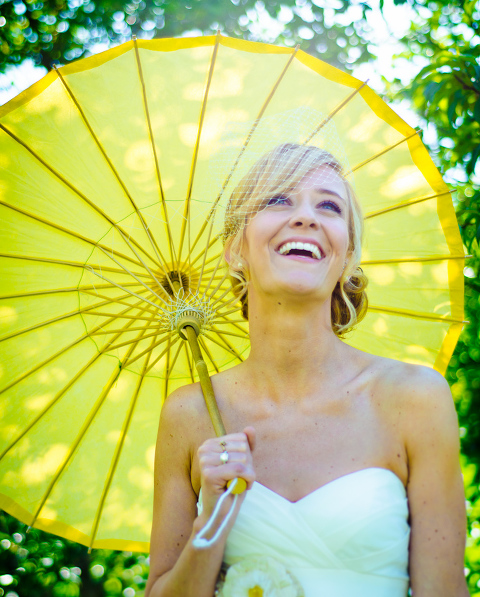 What are your current print prices?
Dirt cheap.
You own your digital negatives, so you're free to make reprints from your DVD of high-resolution files any place you choose. That said, as an artist I beg you to not take your files to print at Target or WalMart or the like. They print on low-quality paper using machines that aren't color balanced and could potentially cause me a heart attack if I happened to see the fate of my images! I humbly recommend taking your files to a professional lab, or using our professional print partner, to order prints. As part of your package, the 500 (or so) best images from your wedding will be retouched and posted to your own password-protected gallery where you can order prints and enlargements easily and effortlessly. And since it's my reputation on the line everytime you show them off, I encourage purchasing through my print partner by offering the lowest prices on earth.  A sampling of some exact prices for the prints are as follows:
4×6: $5
5×7: $8
8×10: $18
11×14: $30
8×10 "Gallery Wrap" Stretched Canvas   $165
16×20 "Gallery Wrap" Stretched Canvas   $245
Will you visit the site before the wedding day?
I don't do pre-wedding-day site visits for several reasons. It's my job to shoot in different locations every weekend, which means I'm an expert at walking into a space and knowing immediately how to set my cameras for optimal light, as well as how to scout a location for the best place(s) to shoot. Oftentimes, a scene that may be beautiful to look at will not be the optimal setting for a photograph. The best shots are often taken in front of the most humble settings: the side of a brick building, a vibrantly colored wall, a cool tree. I am trained to spot these locations quickly and efficiently, and can do so with ease on the day of your wedding. Furthermore, the lighting on your wedding day, both inside and outside, will be different, and will therefore necessitate different location choices and settings. All of this is just to say, trust me, your images will be amazing.

Do you photograph engagement sessions?
Yes. Engagement sessions are $500 for a 2-3 hour shoot in the San Juans, (add $100 for Whatcom or Skagit Valley.)  You will receive all the images as high-resolution files on DVD, as well as online posting of your images for easy viewing, sharing, and ordering. If you have a specific location where you'd really like to take your engagement portraits, let me know and I'll do my best to make it happen.

Do you photograph private portraits and other special events and parties?
Yes, I do. I love portrait work.  See my portrait portfolio to get a feel for what I mean. I am also available for anniversary parties, wedding and baby showers, family reunions, family portraits, baby portraits, senior portraits, and other special events, including fundraisers and corporate events. I have photographed over 300 special event since 2002.