How and where?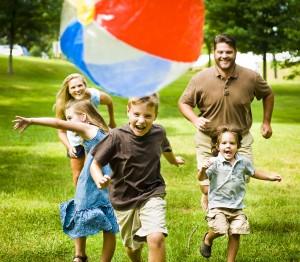 All portrait sessions are shot on location with natural light.  We can shoot in the comfort of your own home or an outdoor location of your choice.  While it is important to choose a time of the day that you or your child is happiest, keep in mind that for an outdoor session, early morning (just after sunrise) or late afternoon (2 hours before sunset) light is ideal.  If we are shooting indoors, we will choose a room that has ample sunlight filtering through.  Porches are always a great alternative because they offer us soft, open shade.  Although there is no time limit, most sessions will last anywhere from 1-2 hours.
What do we wear? 
I ask you, "What you are comfortable in?"  Wear your favorite outfit.  If you feel cool, you'll look cool.  I want you to be free to have fun because it's the genuine expressions that come along with having a good time that I am trying to capture.  If you insist on everyone matching, then consider putting everyone in simple muted-toned clothes.
When it comes to kids: think color, patterns, and style!  Fun and trendy is the route I am aiming for.  Think layers, textures, hats, accessories…and should you need some inspiration try H&M for kids, Crew Cuts (J Crew Kids),  Gap Kids, Janie & Jack, Oilily..the list goes on.  I also encourage those with big imaginations to pull out their fairy wings, big rubber rain boots, floppy hats and even mom's costume jewelry.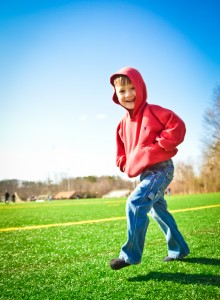 Bare feet are always fun.  Nothing can ruin a great portrait like a distracting pair of bright white sneakers.
And for babies, there's nothing better than their birthday suit.
Can we get the negatives?
Yes. My business model is built on the art, not on making a profit by holding your images and charging excessive amounts for prints. All clients can get all the images as high resolution JPEG files. These are the digital equivalent of your negatives, the same exact files I use to print from and create large albums and huge poster-size wall prints.
Can you include my pet?
Yes.
Is tax included?
Yes. My rates are your out-the-door price. No hidden fees or costs.
Where are you located?
We live on a sailboat in the San Juan Islands.  I don't have a permanent studio, all of my equipment is portable.  I create studios wherever I go, which usually involves Mother Nature quite a bit.  I'm always visiting family in Atlanta, Salt Lake City, Tampa, Alaska, and Newport Oregon, so consider me mobile and willing.
Do you charge travel fees?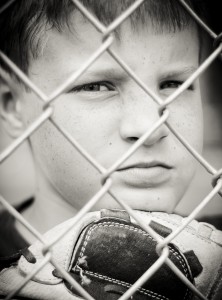 All shoot expenses, travel expenses, and post-production expenses are included at no extra charge for sessions within the San Juan Islands.  Beyond that, I charge on a case-by-case basis depending on travel expenses.  Deep discounts are offered if I can come up with another excuse to travel to that location!
Would you meet us for our family reunion in Hawaii?
Absolutely! I live for traveling. Contact me with the specifics of your occasion, and I'll give you a quote.
How long after the session can I expect to receive my photos?
Delivery times can vary depending on the time of year, but 14 days is the standard.  Of course, I always do my best to deliver your photos to you as soon as possible.
Do you offer albums? What kind?
The coolest!   Check out this blog post showing cool albums I've been creating for clients.  I'm a big fan of real photopaper and layflat styles with double page spreads.  Some of the publishers I work with are Auska Books, KISS, Finao, and Black River Imaging.  Prices start at $75.  If you prefer a more traditional album with mattes, let me know – I can accommodate.  And there is these sweet little deals that I offer bride and grooms.
How do we book you?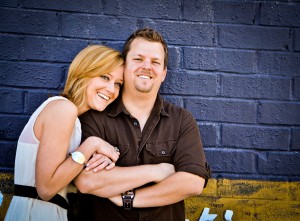 If you are ready to book and would like to discuss the dates, please contact me via the contact page or at 404.819.5455. I can accept all forms of credit cards via Paypal, U.S. currency, or by check payable to Adam Nash.
Do you backup your images?
Yes, protecting every precious image is always my top priority.  When I get home, they are backed up again on an external harddive and a DVD which is locked in a fireproof safe. By the time the proofs are posted online, all of those high-res images are saved on a remote apocalypse-proof server. So even if my boat goes up in flames, I've got you covered.
How many megapixels is your camera?
Megapixels Shmegapixels. I use top-of-the-line professional-grade cameras and shoot on the highest-resolution settings, which means that all of the files I produce have more megapixels than you'll ever need, unless of course you're planning on showing your images off on a highway billboard, in which case there may be some slight pixilation.  (By the way, I shoot film too, I grew up with a Hasselblad around my neck.)
Do you shoot black and white and color?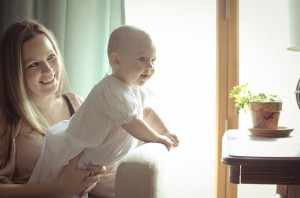 Most clients prefer I shoot 100% digital, I shoot everything in color and transfer images to black and white in post-production. This gives me enormous creative freedom, because any image you like in color can be transferred to black and white and vice versa (I archive all the original files, so I'll always have your color files available, even if we give you an image in B+W).
Who has the rights to the images?
You have the rights to the images for personal use and Adam Nash Photography maintains the rights to use the images for promotional purposes.
How do you print digital images? Are the prints actual photographic, archival prints?
All images are printed at a professional lab using state-of-the-art printing technology. The final print is a true silver halide photographic print, no different than a print from film, and is therefore archival.  I also offer Giclee prints on fine art papers, ask for prices.
What are your current print prices?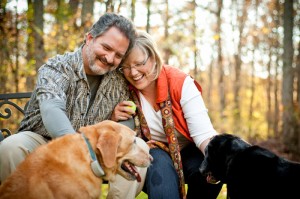 Dirt cheap, however, as an artist who hands over the digital negetives to his clients, and therefore loses control over the final product;  I beg you to not take your files to print at a pharmacy or WalMart or the like. They print on low-quality paper using machines that aren't color balanced and could potentially cause me a heart attack if I happened to see the fate of my images!  As part of your package, the best images from your session will be retouched and posted to your own password-protected gallery where you can order prints and enlargements easily and effortlessly. And since its my reputation on the line every time you show the prints and canvases off, I encourage purchasing through my print partner by offering the lowest prices on earth. A sampling of some exact prices for the prints are as follows:
4×6: $6
5×7: $8
8×10: $12
11×14: $22
11×14 "Gallery Wrap" Stretched Canvas $111
16×20 "Gallery Wrap" Stretched Canvas $131
Do you photograph special events and parties?
Yes, I do. I approach them documentary style.  I listen for punchlines and great bursts of happiness. Fly on the wall, people forget I'm there.  I am available for anniversary parties, bar/bat mitzvahs, wedding and baby showers, family reunions, and other special events, including fundraisers and corporate events. I have photographed over 300 special events since 2002.